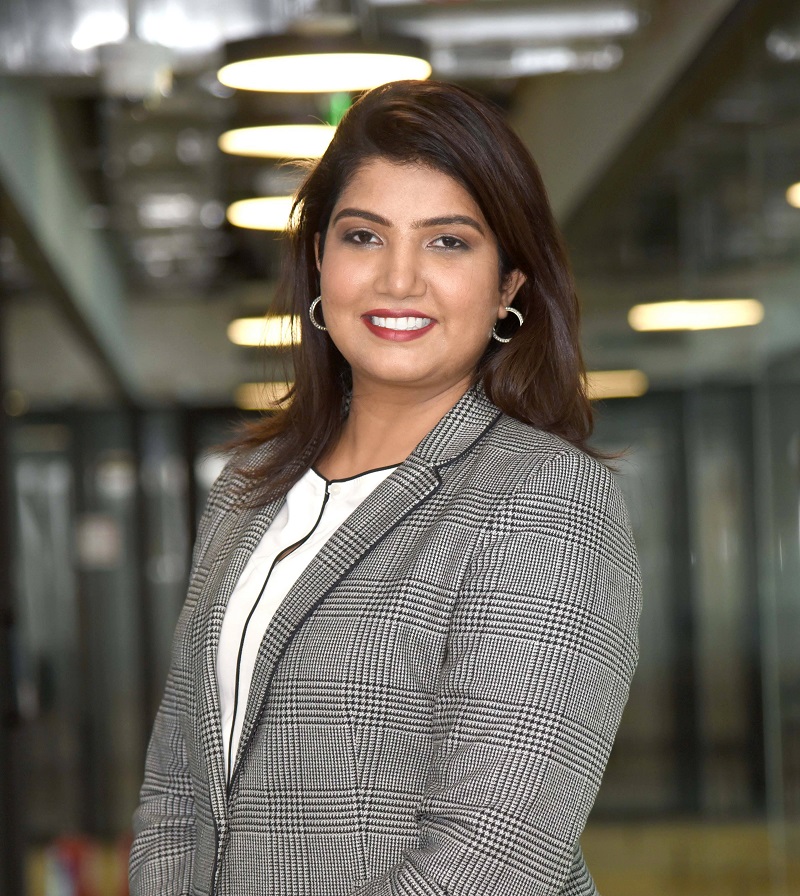 From The Desk Of Director
Meet Tripta Jaisinghani
POISE, PASSION, PERSISTENCE ARE HER SUPERPOWERS
Born and raised in Mumbai, she got the ball rolling to learn the ropes through her own experiences and will power. Just like her name; Optimistic, flexible to all that is new and most importantly kept following her dreams.
A Passion-driven soul who holds a vision to IDEATE INNOVATE and IMPLEMENT the extraordinary ways of "why, who, what, where, and when" navigating your business to get to the heart of each person.
Tripta's Philosophy: It's not just the actions or steps that we take are important, but also a compass for reaching it is significant. And it all began when Modicle Studios was born, the brainchild of Tripta Jaisinghani (Founder & The Positive Force)
Be the right mode of marketing for businesses; that's what Modicle stands for & she gives nothing less than her soul to find the perfect solution for her clients' preferences. Her charisma, ethics and emotional intelligence have made her a natural in the art of creating the apt strategies, enabling businesses to build a lasting happily ever-after.
"Life is what you make it! So why not make it a Beautiful One?"
Director
Mrs. Kirti Jaisinghani
Modicle Studios feels fortunate to have a jolly and amicable person as one of the directors, who also happens to be the mother of our founder, Ms. Tripta Jaisinghani. She has been like a Mastermind behind the scenes for our success. In Tripta's life and entrepreneurship journey, Mrs. Kirti Jaisinghani is like the wind beneath her wings. She is a pillar of support that has been the driving force.
"I am where I am today because she always has my back"- Tripta Jaisinghani
Mrs. Kirti Jaisinghani, herself is professionally qualified in Home Science and holds an MA degree. Her ability to remain grounded and share creative inputs is an inspiration for everyone at Modicle Studios. Tripta believes that the creativity ingredient which she utilizes in marketing, has been passed on to her from her mother.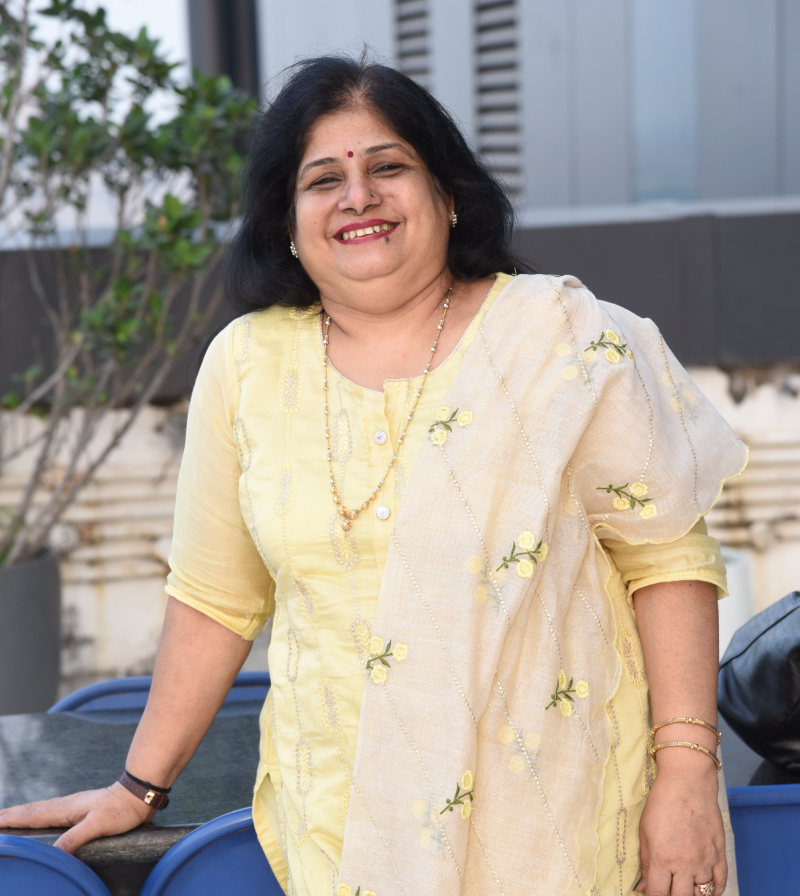 Our Team
A passionate team of thinkers, explorers and achievers who know to pull a rabbit out of the hat & bring game-changing ideas to the table giving your business a distinct edge over your competitors. All those brainy marketing 'things' you wish your business did? We got your back!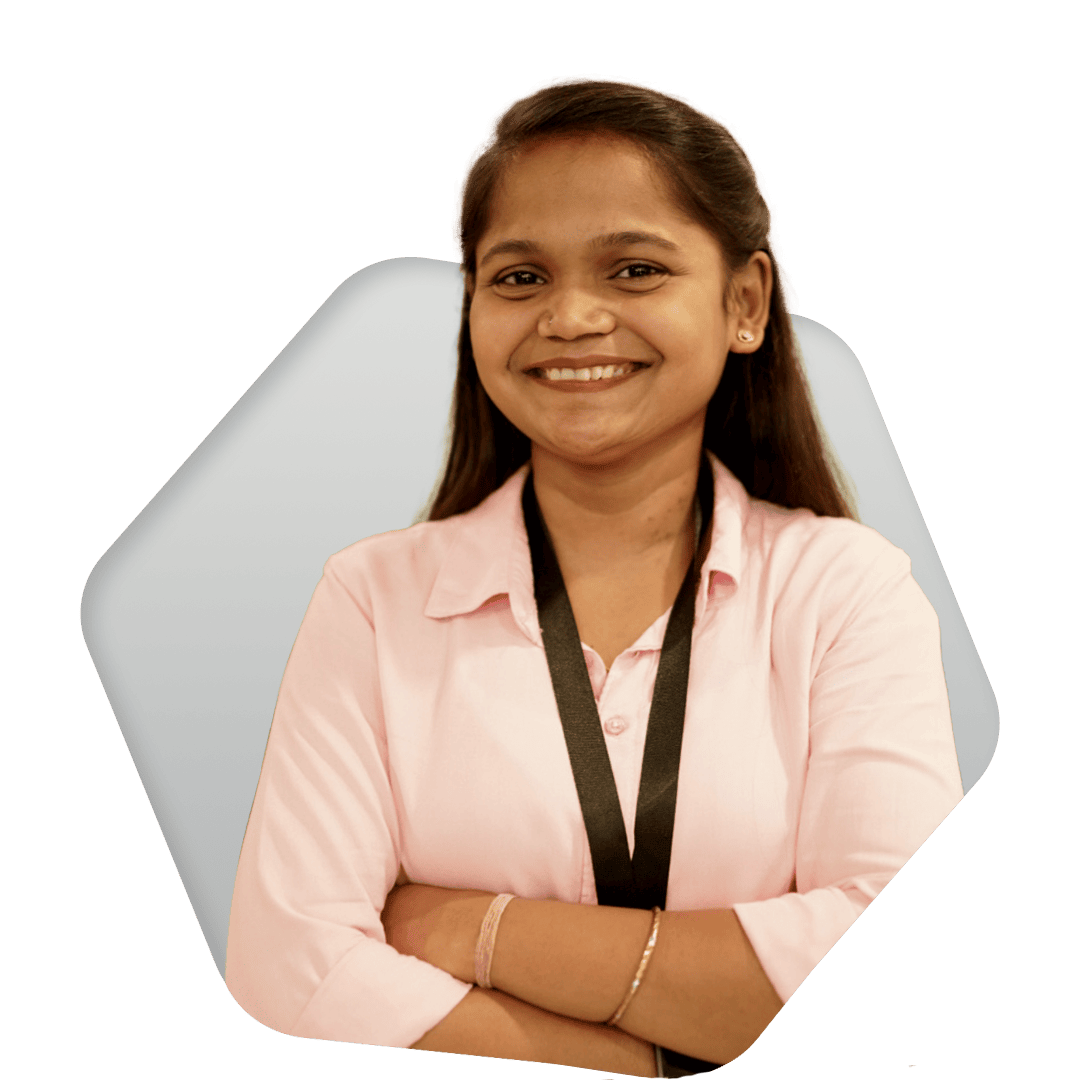 Shaila .M
Junior Graphic Designer